Family Dentist

in The Woodlands, TX
Let Us Create The Smile Of Your Dreams
Dr. Robert G. Dernick DDS invites the residents of The Woodlands, Spring, Conroe, and the surrounding areas in TX to enjoy exceptional dental care with a personal touch. Dr. Dernick's passion for dentistry began as a child and continues to this day. He completes countless hours of continuing education to remain at the forefront of the latest advances in dentistry so that he can continue to provide his patients with the very best that dentistry has to offer.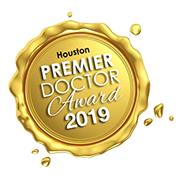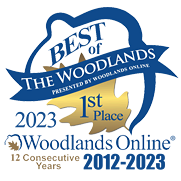 Dr. Dernick is not your average f
amily dentist
in The Woodlands, TX; he has standards of excellence in patient care that he will not compromise. He is committed to helping patients improve their quality of life with optimal oral health and beautiful smiles. The doctor is warm, caring, compassionate, considerate, honest, and very experienced, which are exactly the qualities you want in the person who will be your long-term oral health care partner.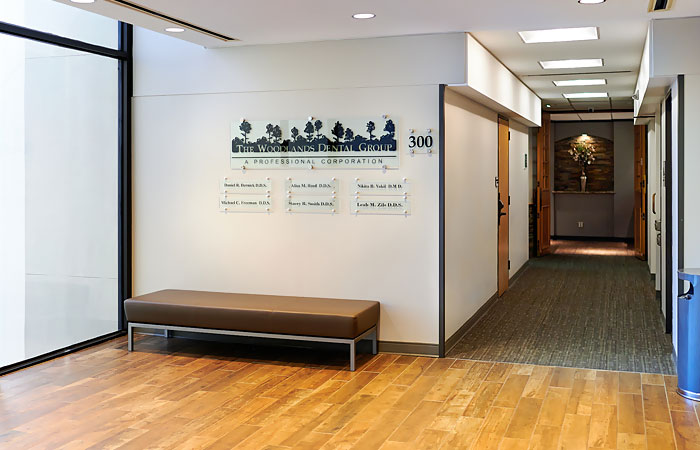 Dr. Dernick's office has a relaxing atmosphere of trust and comfort, exhibiting a dedication to quality that is hard to find elsewhere. We offer a wide array of preventive, general, cosmetic, and restorative services to meet the needs of our patients:
With our comprehensive range of services, most of our patients' dental needs can be addressed right here in our family dentist office. On the rare occasion that we must refer one of our patients to a specialist, we have trusted associates here in the same group and office with whom we work closely. We are a family dentist and welcome patients of all ages from children to seniors enjoying their golden years. We believe it is never too early, or too late, to enjoy optimal oral health and a beautiful smile. We love what we can do for our patients, and seeing their delighted smiles is what makes each one of us love coming to work every day.
When Experience Counts, you can count on Dr. Dernick. He provides a level of excellence that cannot be learned in dental school, it comes from a passion for his art, a love for his patients, and many years of creating beautiful, healthy smiles. Call 281-363-2770 and schedule an appointment today at you local dental specialist in the woodlands
I saw Dr. Dan Dernick in Nov and he did a great job! I really appreciate how he explained the steps of the procedure as we went along. it really... read more put me to ease. Also his technique and experience made the procedure completely painless. Highly recommended!

Jeremy Deats


October 18, 2022

CLEAN OFFICE. Friendly Staff. honor your appt time and personal time. Constant reminders about your appt (fantastic). Dr Dernick performed both a root canal and crown procedure on a back... read more left molar that had a crack in it. Incredibly professional and GENTLE when handling patients with a lower pain tolerance. I travel frequently for work and Dr Dernick was able to work around my schedule while taking care of the issue promptly. Thank you Dr Dernick and your awesome staff. If you expect a higher level of service, give them a visit.

David Kelley


October 18, 2020

I've been going to Dr. Dernick for over 30 years, he is the best, most gentle and caring dentist. Highly recommend, especially for those that have anxiety... read more related to dental work.

Amy Juarez


October 18, 2020

Great Dentist and great staff. Very communicative and helpful. The office opens early on certain days so not necessary to miss work for dental appointments! I wholeheartedly recommend Dr. Dernick... read more and his staff.

Tim Richmond


October 18, 2020

Dr. Robert Dernick has been my dentist for almost 30 years. One will not find a more caring and personable dental professional than Dr. Dernick. He and... read more his staff always care about your personal and patient needs first. Just a wonderful dental professional and a great person to have the opportunity to know...…………….D Bartoskewitz

Dennis Bartoskewitz


October 18, 2019

Great Team, great Doctor, outstanding service. Best dentist I have ever been. Remember, you pay what you get! Keep it up guys 🙂

Lichene Islandico


October 18, 2019

Dr.Dernick was hands down the most sweetest, patient, comforting, Dr that I needed for my initial visit. My anxiety was through the roof prior to arriving at his office and... read more by the time I left I was smiling and no longer crying. The consultation made me feel so much at ease that I booked the procedure I needed for the very next day. He took my worries away and I couldn't be more thankful! We have much more dental work to do and I am actually excited to get it done now knowing Dr. Dernick is in charge! Big thanks to the ladies who also asssited me, Stacy and one other gal.

Charity Nelson


October 18, 2019

Dr. Dernick is the best dentist I've ever dealt with in every respect. When I moved to The Woodlands and needed a dentist, I was told he was the best... read more in town. Now I know why. The staff is exceptional and I am grateful to be a patient at this office.

Perry Frank


October 18, 2019

For nearly thirty years, my family's dental care has been handled by Dr. Robert Dernick. Dr. Bob's practice and staff have kept pace with advancing technology and challenging patient... read more needs. My husband and I have always viewed Dr. Bob as one of the most caring and personable health professionals we've had the pleasure to rely on. When serious problems occur, it is nice to know he will take and return your calls even if after normal hours or on weekends. This is definitely not the norm in today's world. We have always recommended Dr. Dernick's practice to family and friends and will continue to do so. How pleased are we to have Dr. Dernick? Well, if Dr. Bob ever decides to relocate, we'll be moving with him.

Jean Hruby


October 18, 2019

Dr. Dernick has been my dentist for over 35 years. I have never had a negative experience. His staff is excellent also. Always there for you in... read more a dental emergency.

andy carroll


October 18, 2018

"I am always so pleased with my experience at Dr Dernick's office. The staff is professional and warm, the office is lovely and relaxing and Dr Dernick's care is always... read more excellent. I always recommend him to my friends and family. Also, the whole process is so very well organized from sign in to check out"

Jonathan Sneed


October 18, 2018

Had a problem with a temporary crown (because I ate sticky caramel candy). Called the dental office at 10 in the morning. They were able to get me an appointment... read more at 4:15 and the repair was complete at 4:45. Quick and painless.

Ronald Gentzler


October 18, 2018

Dr. Dernick & his staff are exceptional! Dr. Dernick will treat you & your family as his own! My mother, my children & I have received the best care!

Mahsa Mossadegh


October 18, 2018

Bob has been our family dentist for the last 37 years. We would not consider using anyone else. Our adult children continue to use him, as well. ... read more None better!! His chairside manor is great, along with each of his staff.

JN Tjens


October 18, 2018

Dr Dernick ALWAYS does a Great Job. Just had a Root Canal with no issues or minimal pain ! Thanks Doc !!!!!

John Meyers


October 18, 2018

EXCELLENT dentist. Very personable, gentle and genuinely cares about his patients. Each time that I'm there, I feel as though I'm the only patient there at the time... read more because of the personal attention. I always walk away totally satisfied with service provided. Staff is AMAZING as well.

Lisa Auzenne


October 18, 2018

Dr. Dernick is by far the best dentist I've been to. He is thorough and has been great in taking care of my various dental work I've needed. My dental... read more hygienist, Suzanne, is awesome as well. She is so nice and very gentle with my cleanings. Overall I've had nothing but amazing experinces with this office, and that's saying something when it comes to dental work!

Rebecca S


October 18, 2018

I have been a patient of Dr Dernick for over 25 years. He is the best - no unnecessary work, very gentle when needed. The staff are all... read more friendly & helpful. Michelle is the best hygeinist ever!

Kathy Stevens


October 18, 2018